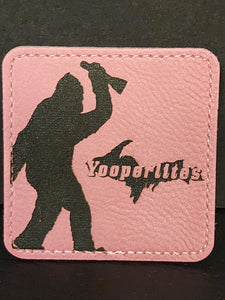 Only 9 currently in stock.
2.5 inch by 2.5 inch Yooperlites Sasquatch engraved leatherette iron on patch. Now you can put Sasquatch holding his C8 looking for Yooperlites anywhere you want. 
Using a hot iron and a towel use hard pressure for 30 to 60 seconds. I also use fabric glue for a super strong hold. Great for backpacks, hats, jackets and much more!!